BTL Pallet Corporation was founded in 1979 by Roger Lehman. The first order of pallets was manufactured in his home garage with the help of his three sons, Brett, Todd and Lance and delivered to a clothing manufacturer in Kenosha, Wisconsin. Expansion has caused BTL Pallet to move twice before settling in 1992 into its new eight paved acre location in Franklin, Wisconsin.

BTL Pallet began business in 1979 as a "new" pallet manufacturer. Under the guidance of its current owner and President, Brett Lehman, BTL Pallet in 1992 ended its manufacturing of "new" pallets and began its current business, specializing exclusively in "recycled" pallets. This decision has allowed BTL to double in size 3 times in the last nineteen years. Since then, investments of over $1 million in buildings, automation, and transportation equipment has helped solidify BTL Pallet's position as Southern Wisconsin's #1 Used Pallet Recycling Center.

On the recycling side, we have implemented new quality control measures in conjunction with new conveyor line automation. These changes have allowed BTL Pallet to offer a high quality multi-inspected recycled pallet at a consistently competitive price. We are committed to providing our customers the best pallet available.

BTL Pallet's average inventory of over 25,000 repaired pallets enables us to respond quickly, usually the same day, to your pallet supply emergencies. BTL also can manufacture "used" and "combo" pallets to your specifications. "Combo" pallets use a combination of new and used lumber to provide you with a "new" looking pallet at a more competitive price. Our delivery fleet of one 28 foot flatbed truck, ten semi-tractors and one hundred and ten 48 foot van trailers ensures timely delivery.

BTL Pallet also provides a scrap pallet removal service. BTL Pallet will remove pallets using either a flatbed or a van trailer. Please call us for more details. In cases where a large volume warrants, (over 300 pallets per month) BTL Pallet will spot a van trailer at your facility. When the trailer becomes full, just call us and we will pick up the full trailer and spot you another empty trailer.

BTL Pallet is looking toward a bright future. Future plant expansion and a continuous refining of our quality control measures will keep BTL Pallet positioned as the finest pallet company in Southern Wisconsin. Our current staff of over 30 well trained employees looks forward to doing business with you and is dedicated to servicing your pallet needs. Schedule a plant tour with us so you can see for yourself what sets us apart from the rest of our competition.

We look forward to serving your pallet needs for many years to come.
1979 - BTL's first load of pallets.
Left to right - Todd Lehman, Lance Lehman, Roger Lehman (front), Brett Lehman, Todd Kreimann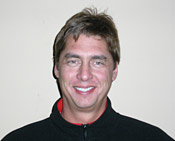 Brett Lehman - Owner & President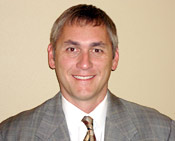 Todd Lehman - Vice President



Roger Lehman - Founder, Retired 2006



Robin Hancock - Office Manager